Works/Projects
I am both a「3D designer」and a "creative pattern cutter".
I make prototypes based on comprehensive fashion knowledge including cutting and stitch techniques etc.
My specialty is to suggest new silhouettes and volumes which reflect the trend, as well as wearable patterns with ergonomic and anatomic design.
I take an order from design to final stitch as one package but I can also rearrange only necessary parts at client's request. I will respond flexibly to your needs.
3D DESIGN PROPOSAL
If a detailed design is not decided yet, 3D DESIGN PROPOSAL can be an effective way to develop your collection. Several suggestions will be made in line with the theme after full discussions. So by developing the one closer to your image and creating an actual prototype, you can proceed your collection efficiently with 3D DESIGN PROPOSAL.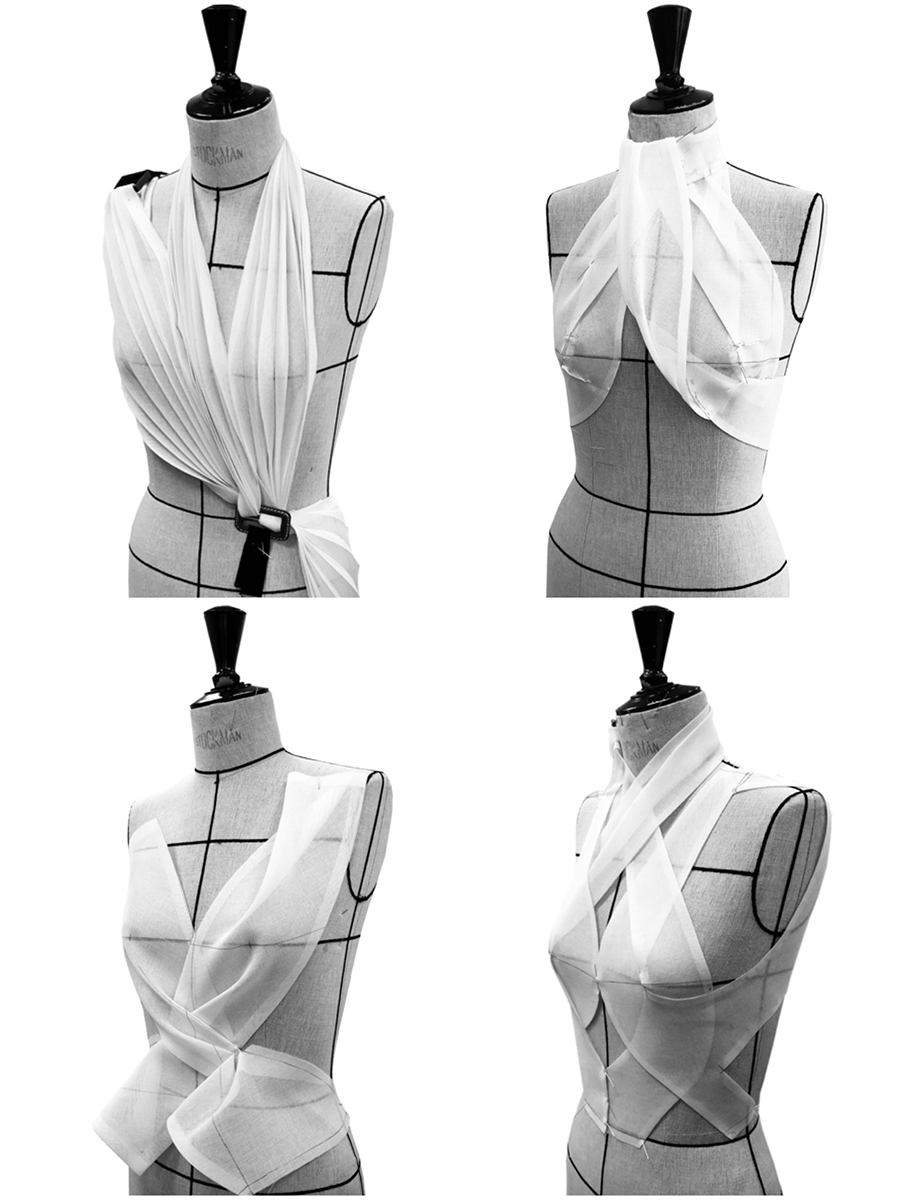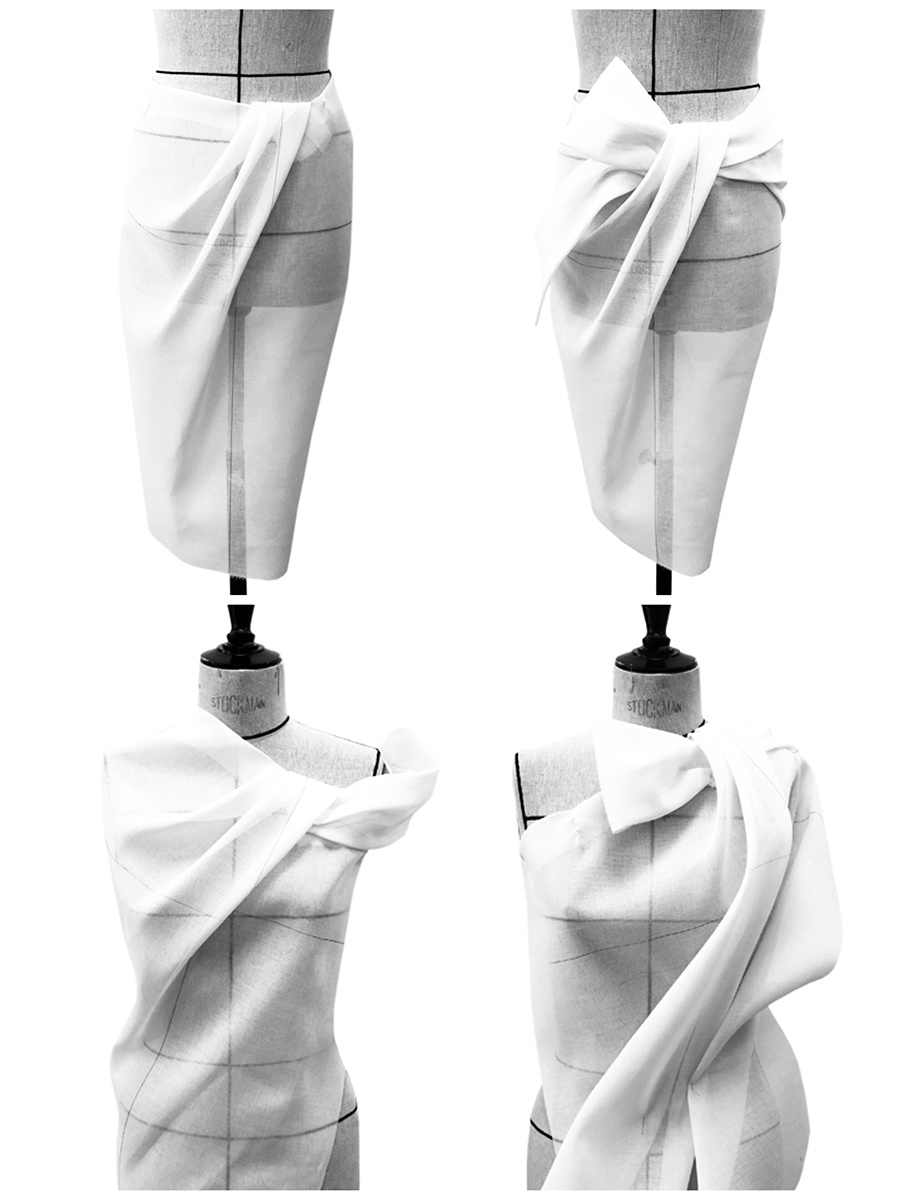 DRAWING
DRAWING is a method to help you easily imagine the final version of designs without too much variation. It is also able to provide design series besides 3D DESIGN PROPOSAL.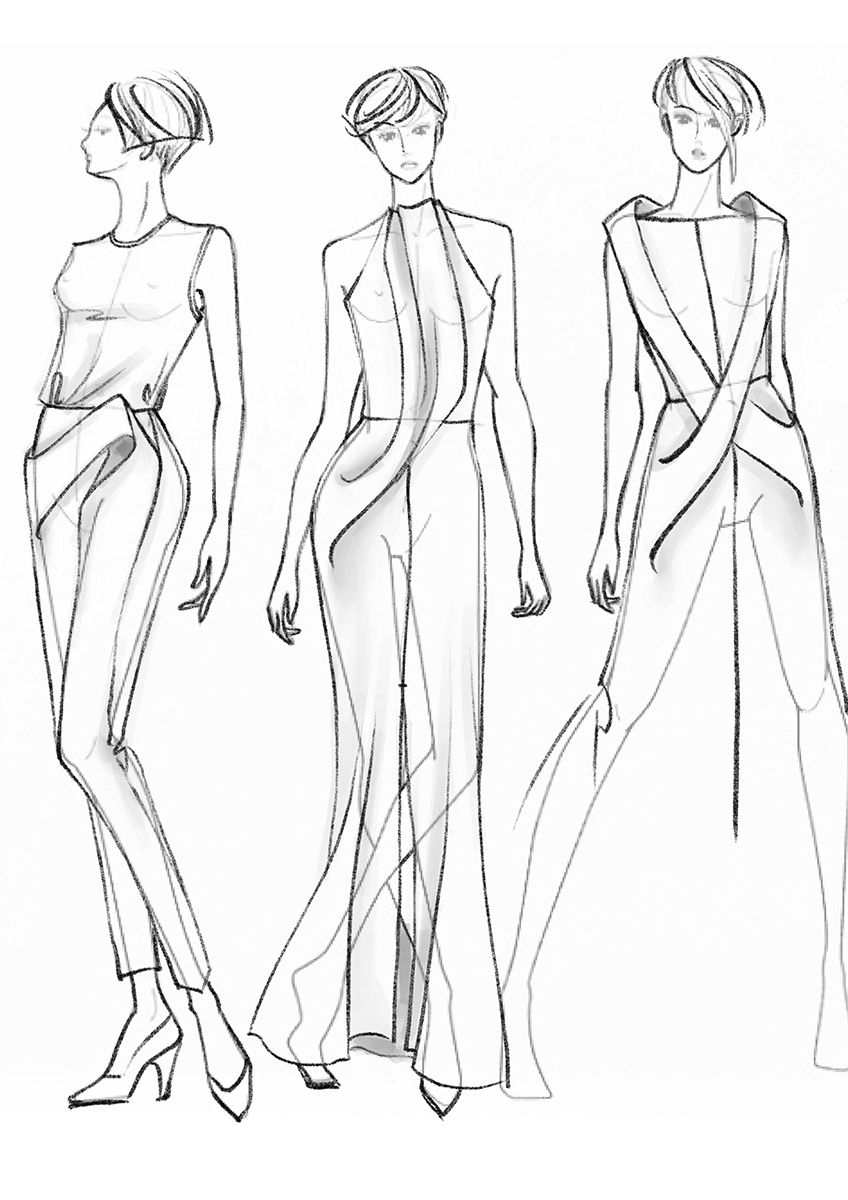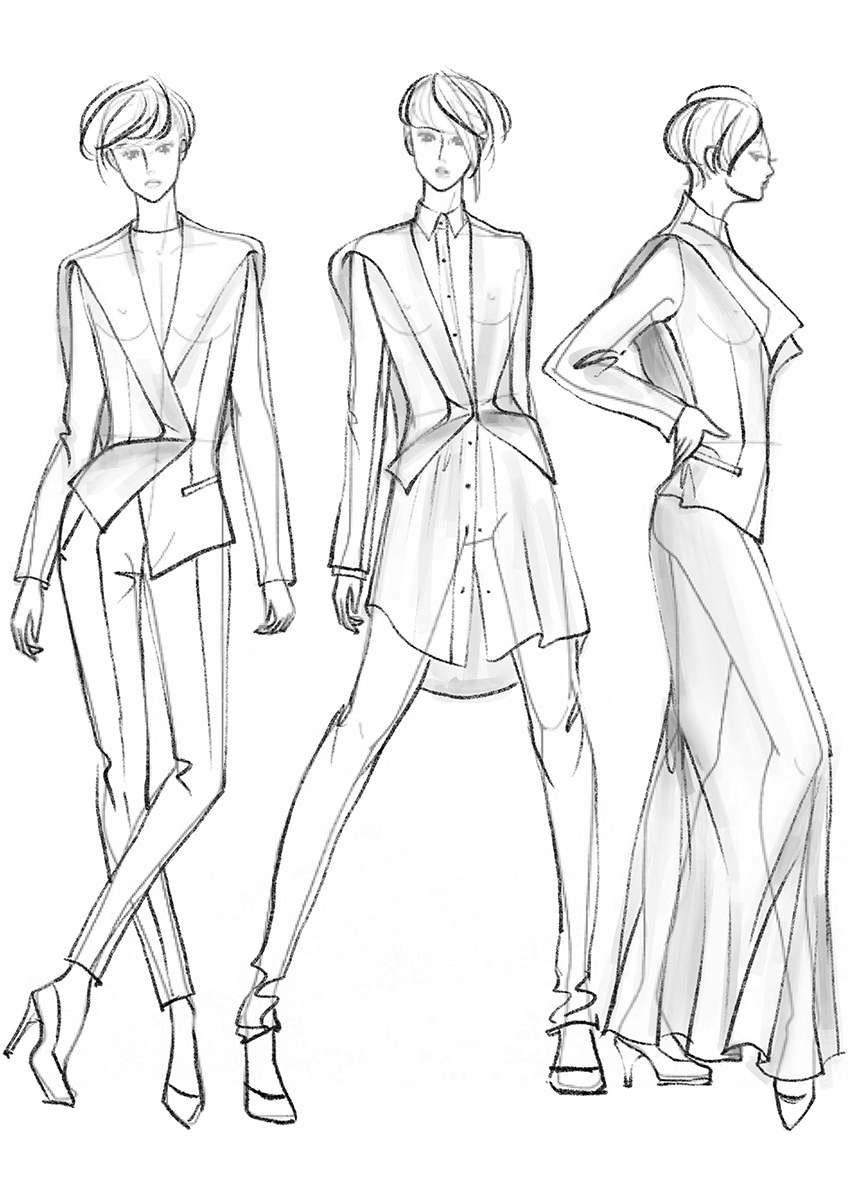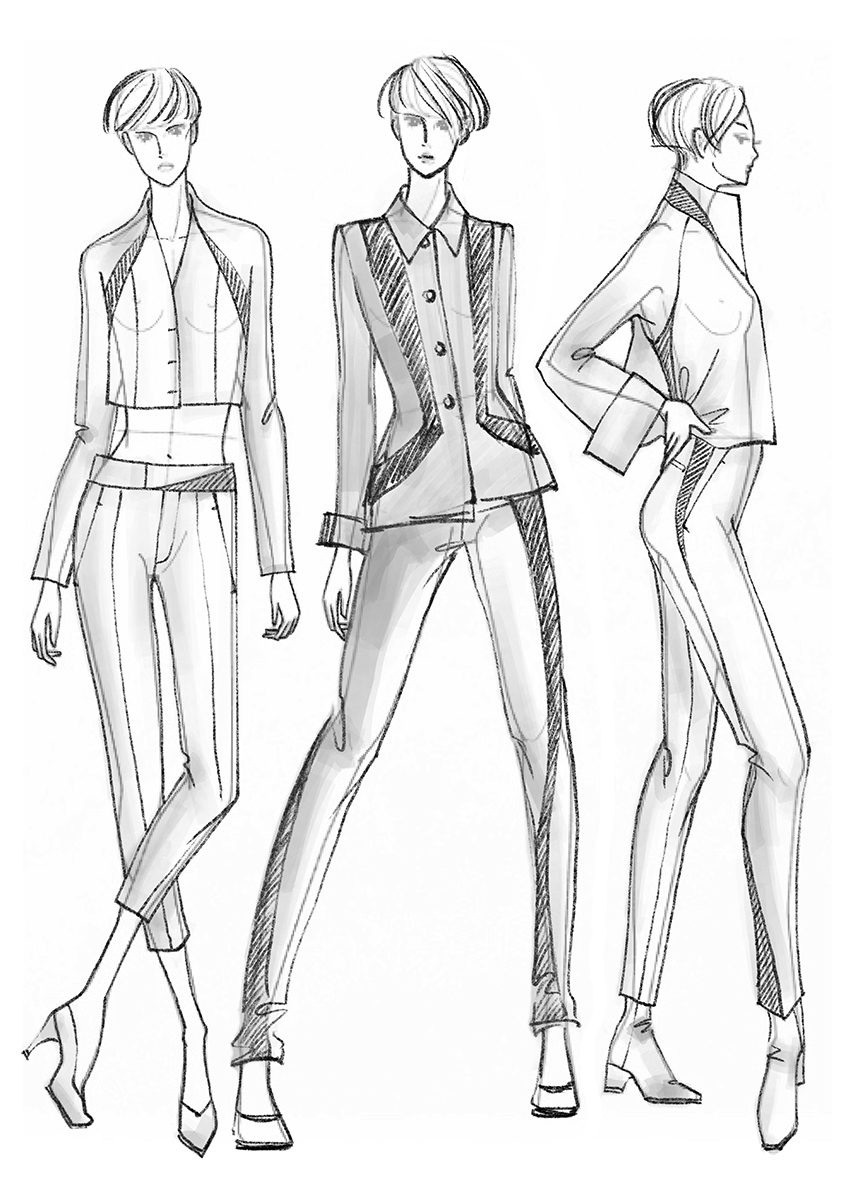 MODELLING (Flat / 3D)
I apply the most appropriate method when creating a model. Drapes and other complicated items are mainly in 3D cutting, however, flat pattern cutting is also used simultaneously if needed in some cases. Therefore, the model is created theoretically without being biased only by appearance. Additionally, 'flat on flat', an interesting silhouette fortuitously attained from flat pattern, is also a theme I work on a daily basis.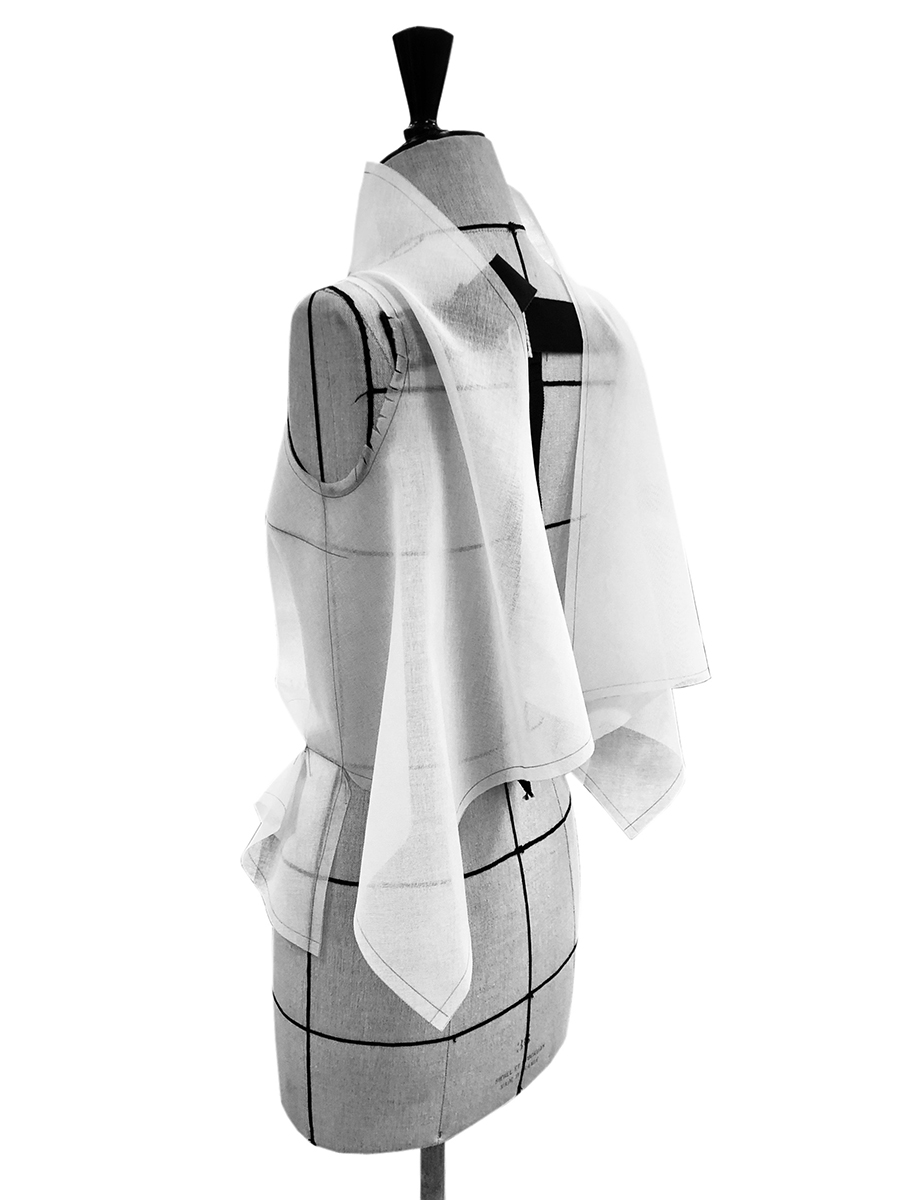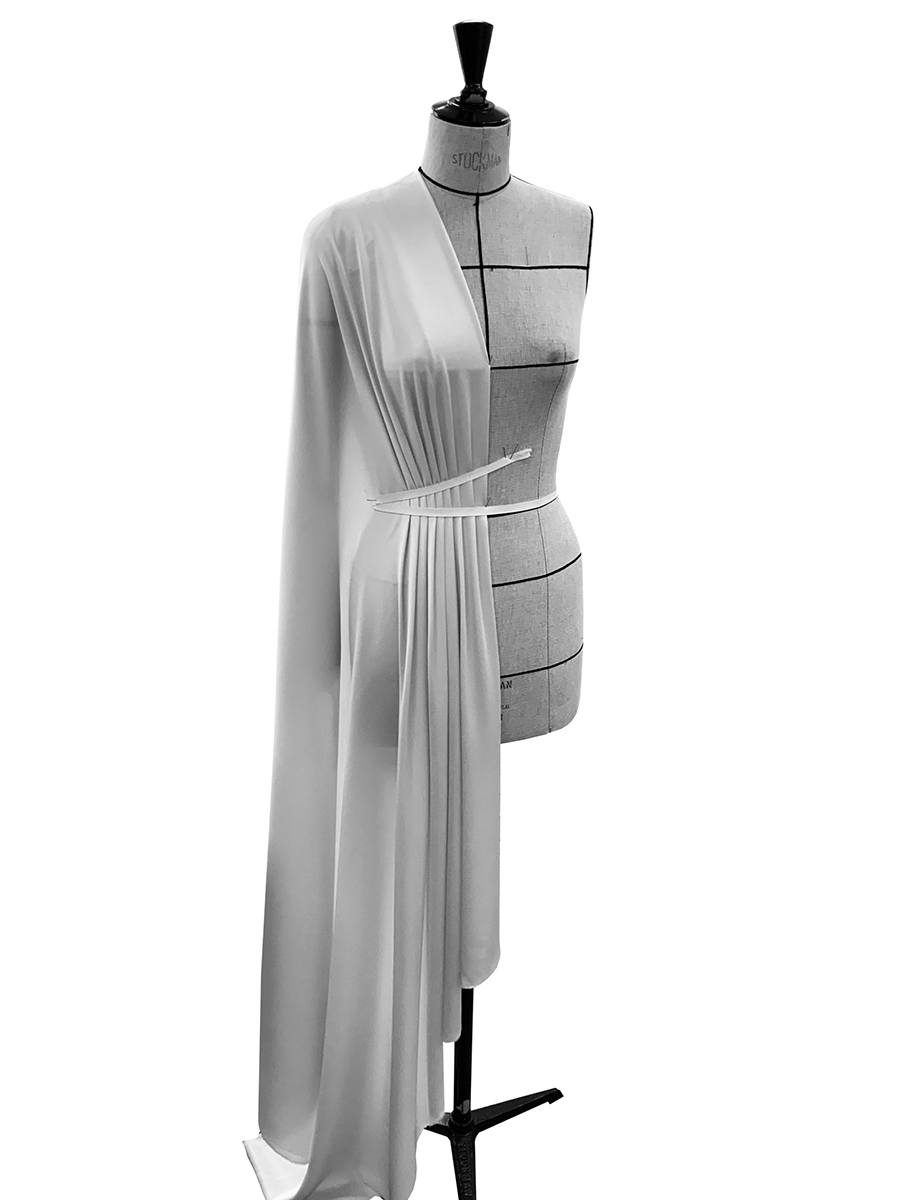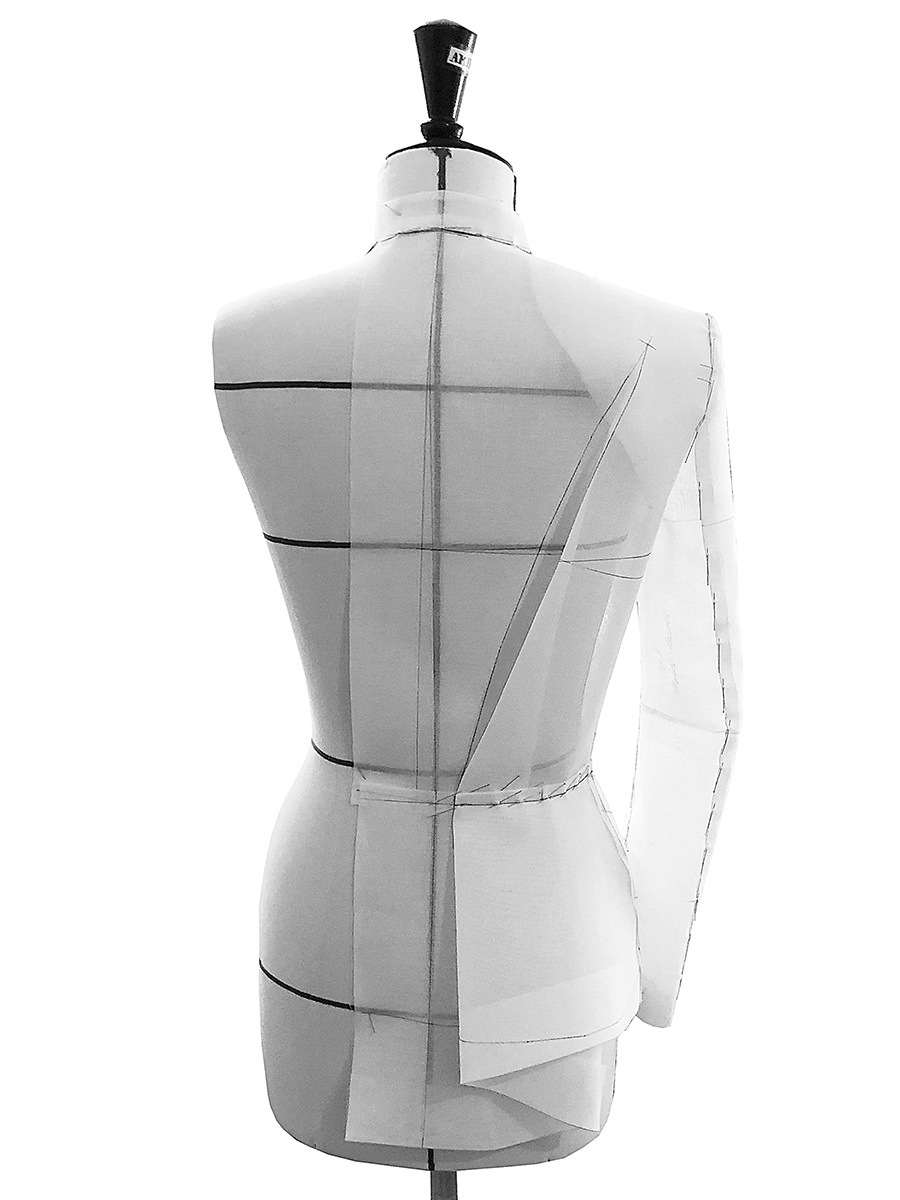 PROTOTYPE
With a consistent responsibility, I make garments until the finishing stitch. In the production process, it is possible to avoid problems caused by division of work, by carefully considering the points of improvement including the design as I stitch from beginning to end.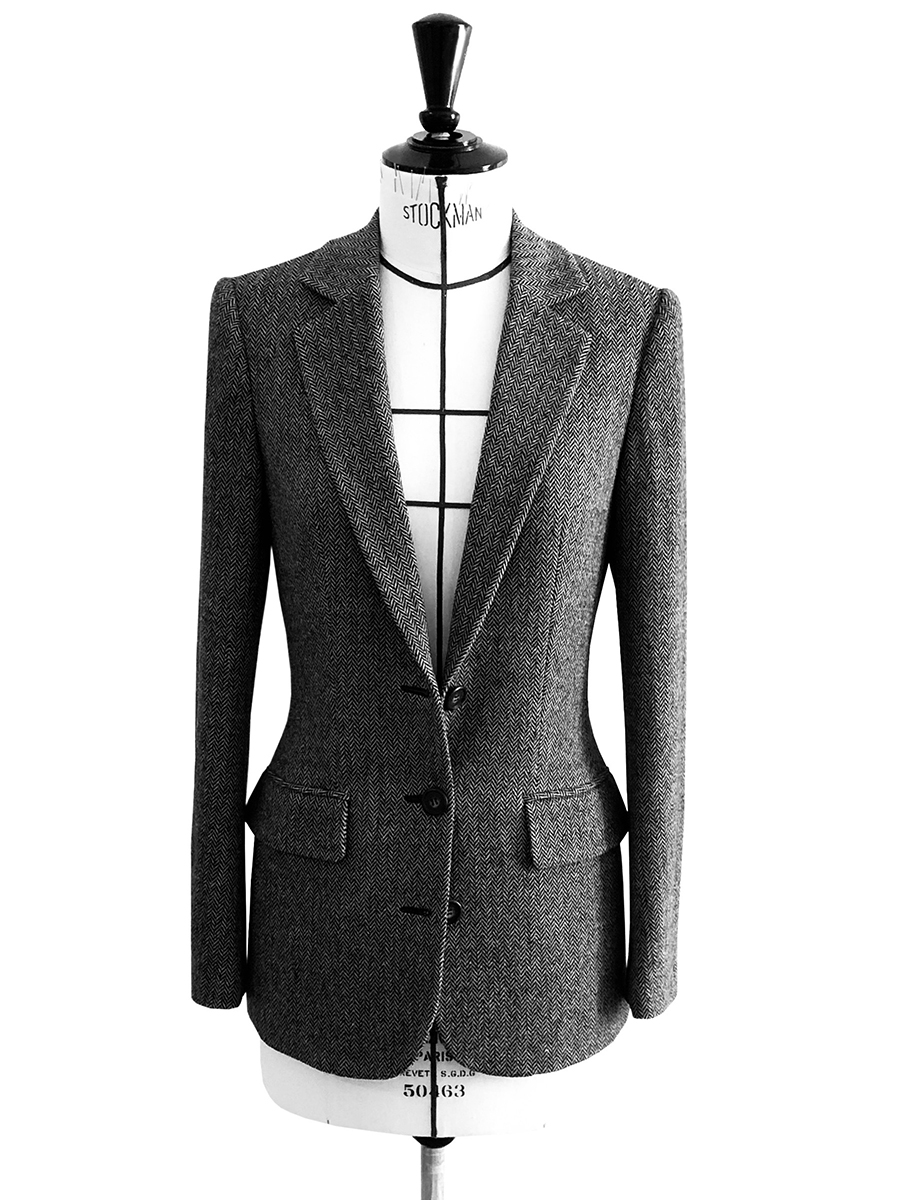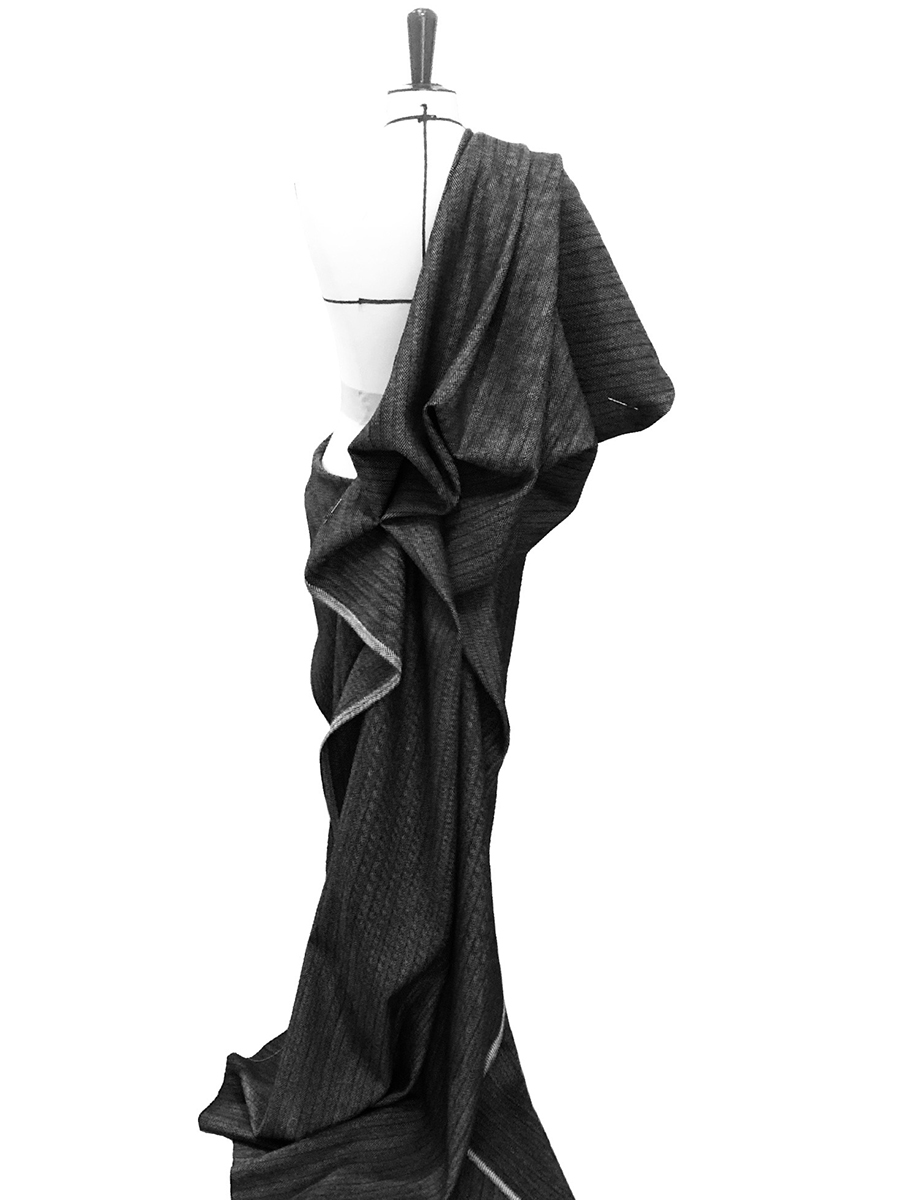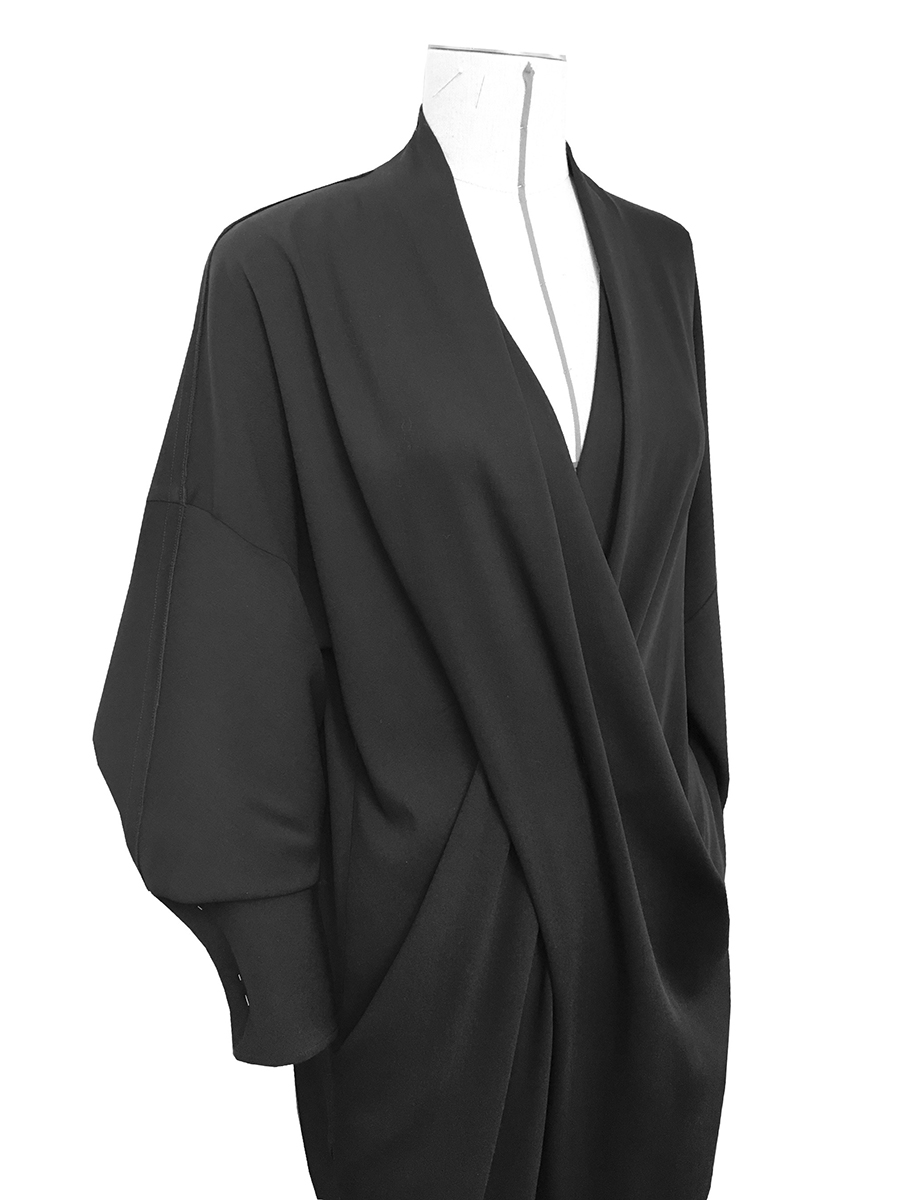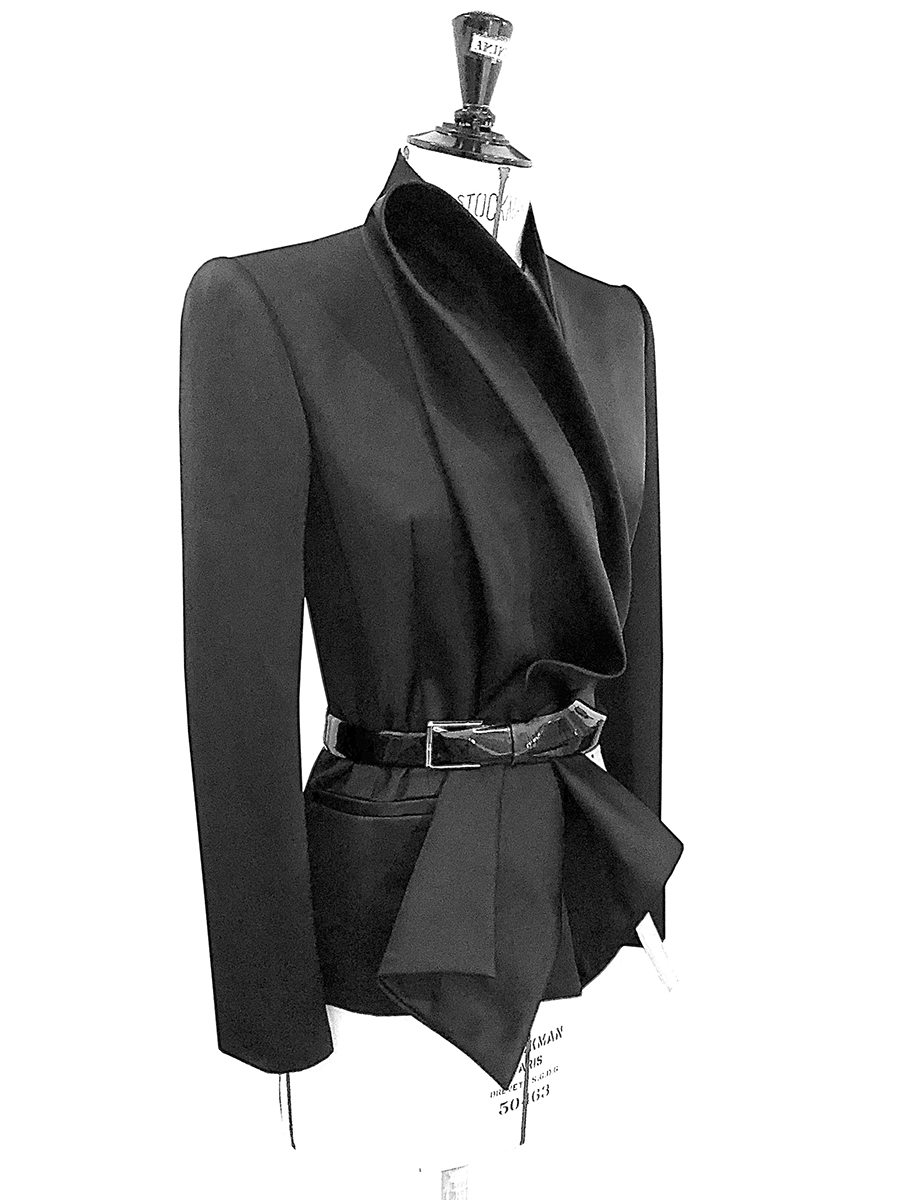 PATTERN
I produce precise and theoretical patterns that are considered comprehensively, including how to stitch based on unique characteristics of fabric and infallible marking techniques.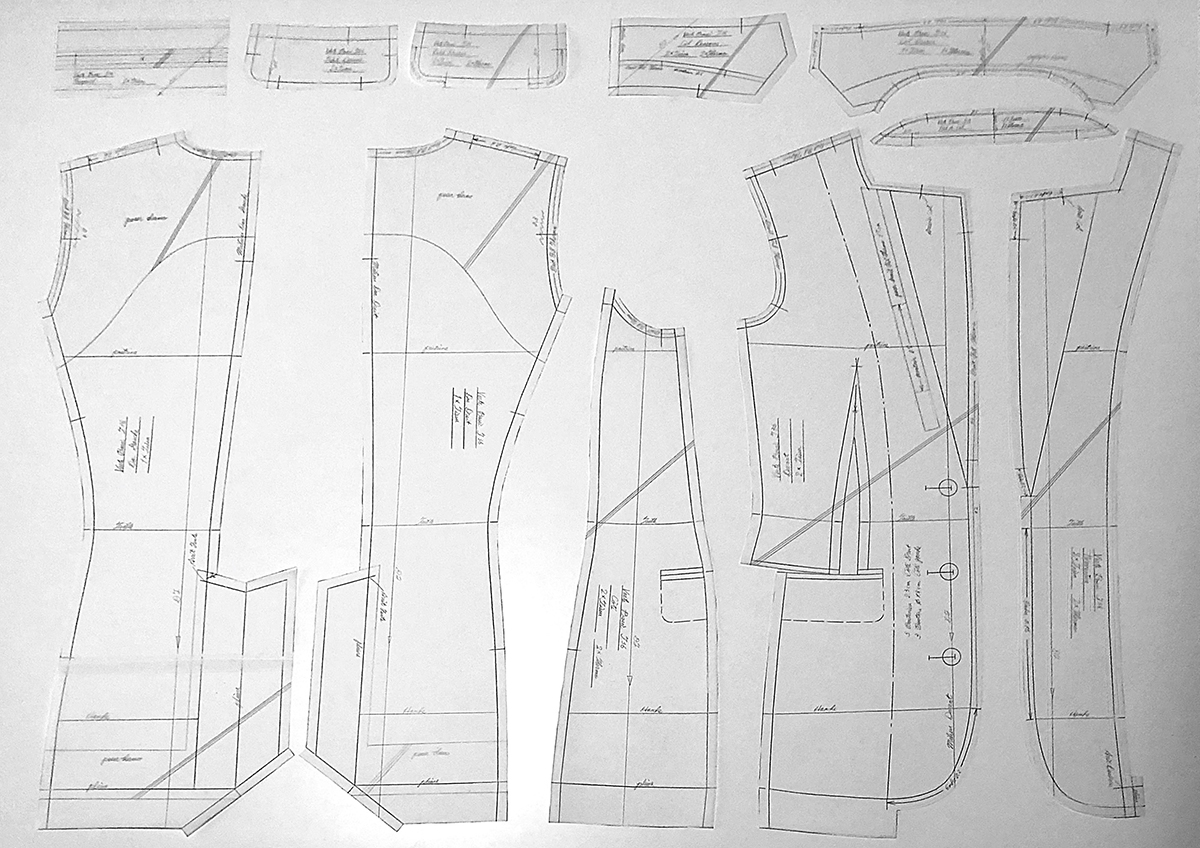 SAMPLE
When the details of small parts such as pockets and cuffs are not precisely designed, several types of samples can be provided including design. You can concretely shape up the final version of your design by putting the samples on the prototypes while fitting.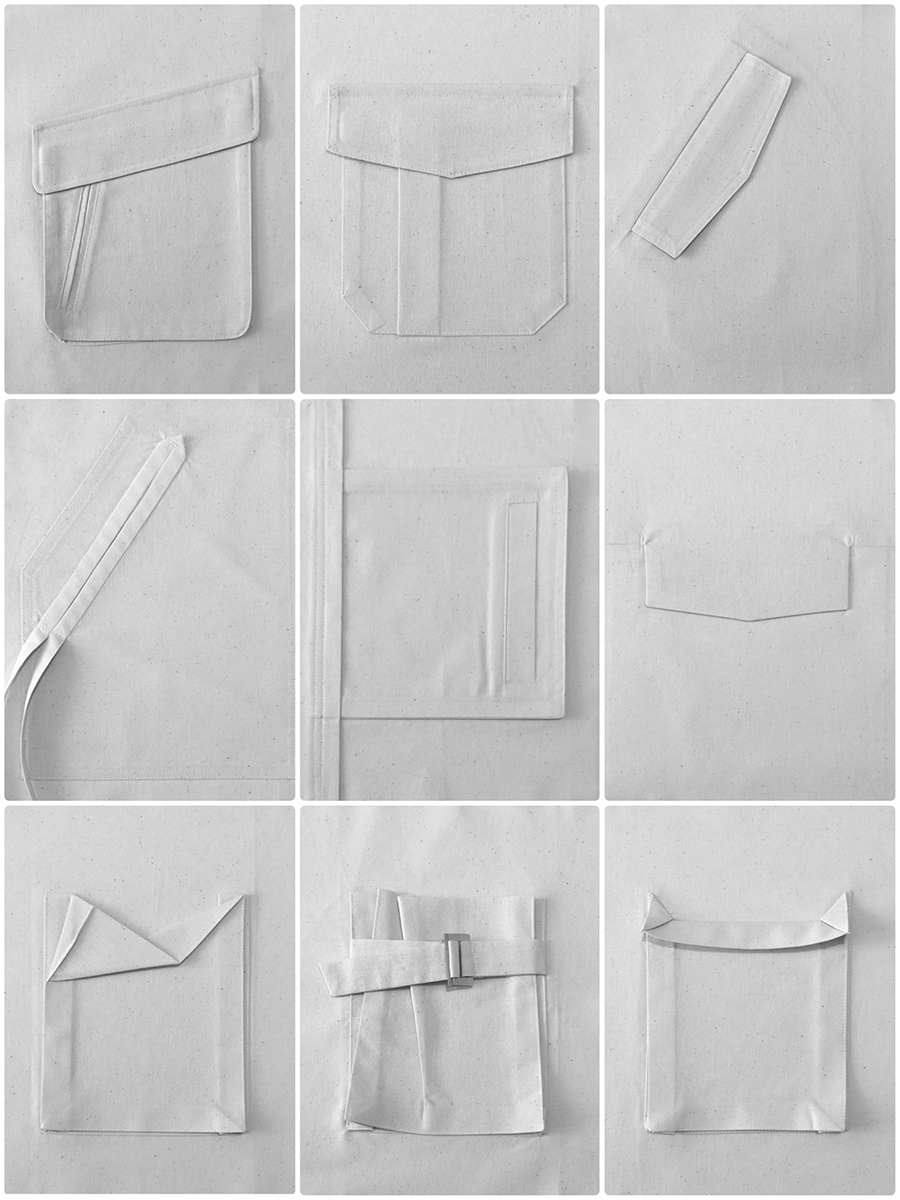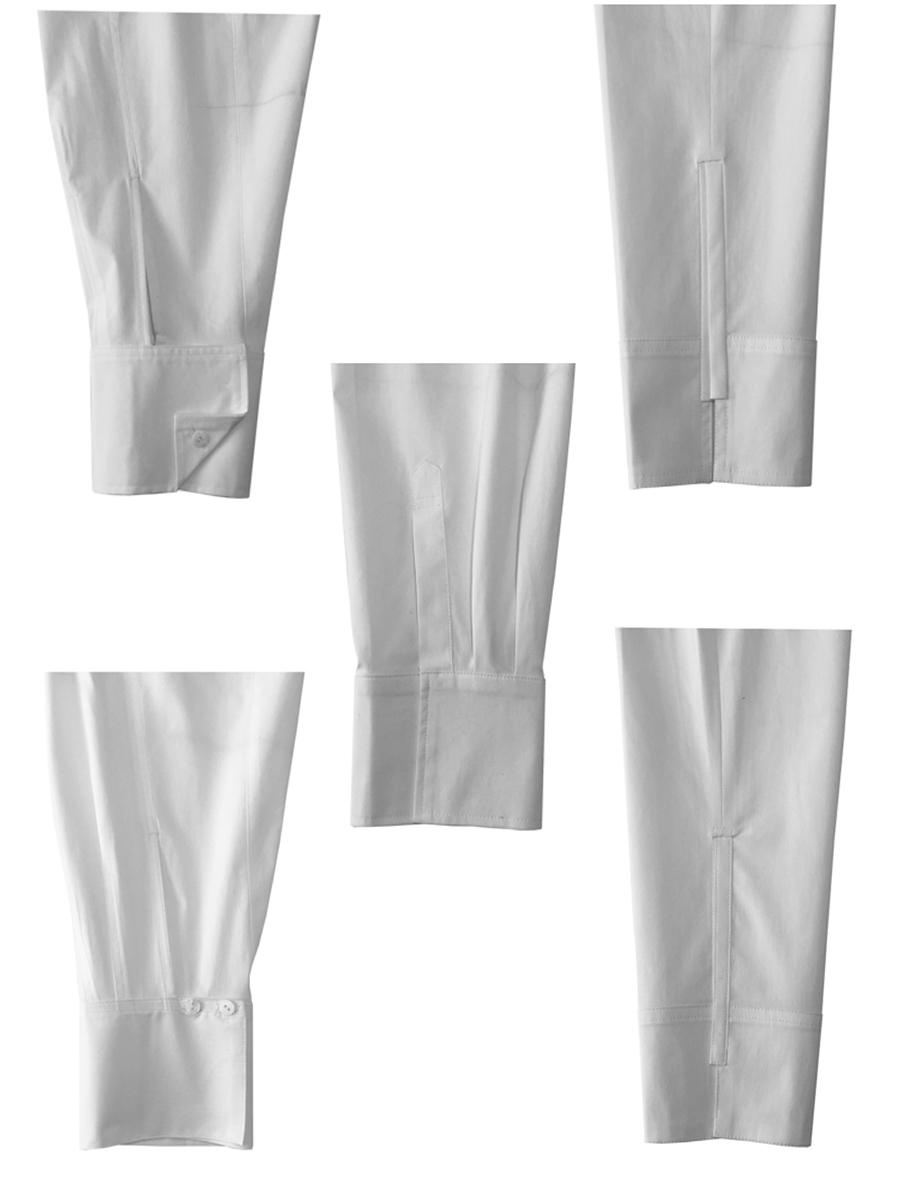 STITCH SPECIFICATION
If requested, a stitch specification can be created in Illustrator.